Saudi-Indonesia Relations
Mohammed Al-Sudairi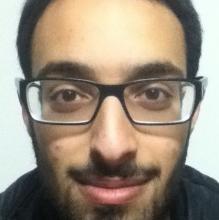 Saudi-Indonesia ties were initiated formally in 1948 with the establishment of the Indonesian embassy in Jeddah and, two years later, with a Saudi representative office in Jakarta that was eventually turned into a formal embassy in 1955. Energy was not initially a major factor in this relationship as Indonesia itself was an oil producer and a member of OPEC. However, due to a "combination of growing domestic oil consumption, the natural maturing of Indonesia's oil fields, and limited investment into reserve replacement," Indonesia became a net importer of both crude oil and petrochemical products in 2004.1 By 2009, Indonesia suspended its membership in OPEC in order to concentrate on satisfying its domestic demand. According to the EIA, as of 2011, Indonesia was importing around 460,000bbl/d of crude oil and lease condensate, with 27 percent of total imports- nearly 124,000bbl/d -originating from Saudi Arabia. In 2012, Saudi Aramco Asia Company, a subsidiary of Saudi Aramco, signed a MoU with the state-owned PT Pertamina (Persero) to jointly evaluate the feasibility of a refinery and petrochemical project in Tuban, East Java.2 If built, the project would be able to process 300,000bbl/d, all of which would be supplied on a long-term basis by Aramco, although some differences have surfaced recently regarding the exact terms of the agreement.3 Nonetheless, the refinery will likely increase Indonesia's growing dependency on Saudi oil, satisfying its consumption needs for energy and petrochemical products while releasing its own dwindling supplies for export to more lucrative markets in Asia such as Japan.
Naturally, bilateral trade has reflected the predominance of energy in trade between the two countries. Since 1993, the trade balance has been in favor of Saudi Arabia.4 In 2004, bilateral trade reached $1.9 billion, with roughly $1.5 billion made up of Saudi exports to Indonesia. By 2008, bilateral trade climbed to nearly $6 billion, again largely in favor of Saudi Arabia with nearly $4.22 billion worth of exports. As of 2011, bilateral trade had touched $6.84 billion, with both governments setting $10 billion as their milestone target for bilateral trade.5 Indonesia's main exports to Saudi Arabia are textiles (including apparel), plywood, palm oil, automobiles, electrical equipment and machinery. In turn, Saudi exports comprise crude oil as well as petrochemical and chemical products.
While the size of bilateral trade has remained comparatively small given the size of the two economies, Saudi investments in Indonesia have been growing steadily, and as of 2013, are estimated to be around $8.65 billion.6 In addition to the major Aramco project in Tuban, Saudi investments include Saudi Telecom Company's $1.57 billion investment in local telecom service providers, Axis and Natrindo Telepon Selular,7 two major mineral and health water JV projects in South Sulawesi, the Four Seasons Hotels by Al-Waleed bin Talal's Kingdom Hotel Investments (KHI),8 and over $1.3 billion worth of investments in various agricultural ventures centered around rice cultivation.9 The Indonesian government has reportedly allocated some 2 million hectares (4.94 million acres) for Saudi investors- such as Saudi Bin Laden Group (which plans to invest some $4.3 billion) - as part of its strategy to transform Indonesia into the wor ld's top rice exporter.10 Although a Trade Cooperation Agreement11 and an Avoidance of Double Taxation12 agreement have been signed, investment and trade between the two countries - excluding energy imports -have experienced relatively slow growth. This may be attributed more to Indonesia's overall weakness in developing sharia-compliant financial services and reliable Halal-certification than to bureaucratic impediments to investment.13 Compounding this is the absence of Saudi organizations supporting investors and coordinating commercial activities in Indonesia. There is, for instance, no commercial attaché office in the Saudi embassy, and the small community of lower-tier Saudi investors- estimated to be at around 104 in 2009 by one Saudi businessman -has sought to formalize a Saudi-Indonesian Business Council for a number of years.14 In 2012, a 'revived' Business Council was opened in Jeddah, the latest m anisfestation of these efforts.15
In the context of economic ties, labor has played a fairly significant role with roughly 1.5 million Indonesian migrant workers working in Saudi Arabia.16 Many of these workers are employed in domestic service and are apparently desired by many Saudi families due to their Islamic faith and perceived piety.17 A considerable number also work in the construction sector, contributing significantly to the Saudi economy.18 According to the Jakarta Post, these workers remit nearly $2 billion annually,19 constituting a significant source of funds for the country. In order to facilitate these transactions, Indonesia's state-owned lender Bank Negara Indonesia is planning to open a number of branch offices in Jeddah, Mecca and Medina as per a memorandum of understanding signed between the two countries in 2012.20
Although labor relations have been a major edifice in Saudi-Indonesian economic ties, the past few years have seen the emergence of a number of significant problems related to the treatment of these migrant workers under the existing Saudi labor system which have negatively affected political relations overall. In 2010, an Indonesian maid Sumiati Binti Salan Mustapha was grievously assaulted by her employer, sustaining heavy burns.21 That same year, the body of Kikim Komalasari was found dumped by a roadside. More significant is the 2011 execution of Ruyati binti Sapubi, who was convicted of murdering her Saudi employer. More problematically, the Indonesian authorities were not informed of her execution, leading to a string of major protests and demonstrations back home.22 As a result of this mounting public pressure, Jakarta placed a moratorium on labor movement to Saudi Arabia and recalled its ambassador.23 More disconsertin gly, the Indonesian authorities accused Saudi Arabia of breaking the 'norms and manners' of international relations and announced the formation of a government taskforce to look into the cases of the 23 other Indonesian migrants on death row in Saudi Arabia.24 The Saudi government responded to this by suspending work permits for Indonesians. The following two years were marked by intense negotiations between the two sides.25 By mid-2013, the outlines of a general agreement emerged in the press, stipulating an increase of the minimum monthly salary to SR1200, guarantees for insurance, a ceiling for work hours, the protection of workers' privacy, the provision of a weekly holiday on Friday, and increased training, among other things.26 The labor dispute is expected to formally end sometime in the last quarter of 2013.
Beyond economic ties, Saudi Arabia and Indonesia also maintain considerably strong religious and cultural links with each other. The Saudi government-backed Institute of Arabic and Islamic Studies (LIPIA) in Jakarta was founded in 1987 with close affiliations to the University of Imam Mohammed bin Saud. It is estimated that over 8,500 students graduated from the institute, with expressed plans on the part of the Saudi Ambassador to Indonesia, Abdul Rahmanal-Khayyat,  to open three more branches of the institute in other cities.27 Over the past few years, the Kingdom has sent a number of Arabic teachers to Indonesia, and currently offers 18 scholarships for Indonesian students applying to King Abdullah University of Science and Technology (KAUST).28 The Saudi embassy, particularly through its religious attaché office (opened in 2008) also carries out a number of social and religious programs in the country.29 These include cooperating with the Indonesian Ministry of Religious Affairs to dispatch Imams during Ramadan to more isolated provinces, printing considerable amounts of religious literature in Indonesian languages, and distributing aid.30 It is worth noting that following the 2004 tsunami disaster that struck Indonesia, Saudi Arabia extended a cumulative amount of over $30 million in aid.31 People-to-people exchanges also strengthen these religious links: at present, over 211,000 Indonesian pilgrims come for the Haj on an annual basis.32 Concurrently, the number of Saudi tourists to Indonesia has also increased in the past few years from 49,000 in 2008 to well over 86,000 in 2012, in part due to Indonesia's relatively liberal visa policies.33
Despite the overall positive prospects for the continued development of Saudi-Indonesian ties, there are two serious challenges curbing its growth potential. First of all, bilateral trade relations remain woefully small for the world's two largest Muslim economies, suggesting that many areas for cooperation and economic engagement remain untapped and underutilized. This could be largely attributed to existing bureaucratic impediments and red tape, the lack of familiarity of investors and businessmen in the Saudi and Indonesian economic landscapes, and probably in part due to a sustained bias among Saudi investors favoring more 'developed' destinations in Asia for investments. The second, and perhaps more serious, challenge to the development of Saudi-Indonesian ties (and this applies to many parts of the developing world) lies in the nature of the Saudi labor system and its need for comprehensive reform. It is clear that the effectiveness of Saudi diplomatic outreach in In donesia is significantly undermined by the general perception of rampant worker abuse under the existing kafala and rights regime there. The spread of modern modes of communication and the mobilization of national communities over workers' rights - not with standing shared religious and cultural links - will not only limit Saudi Arabia's ability to shape and operate across wide swathes of the emerging markets, but also erode its positive image as a major Muslim country guided by ethical principles.
______________________________
(Mohammed Al-Sudairi is a Researcher with the Gulf Research Center)